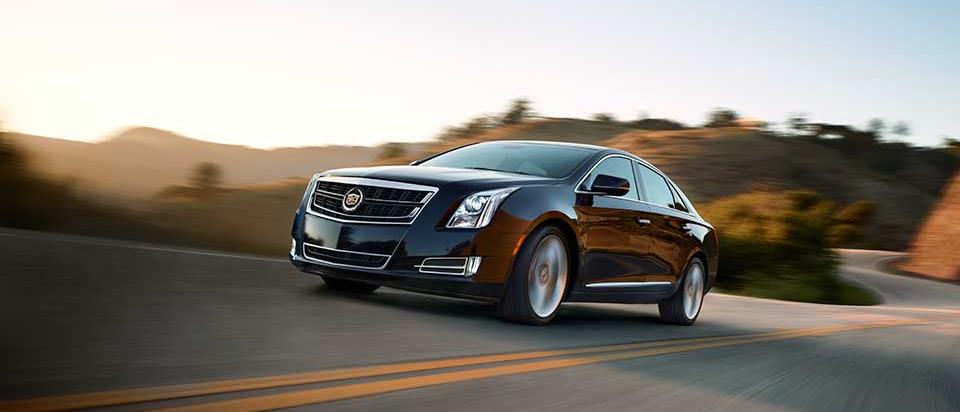 Leasing a new car is an effective alternative to purchasing, and Fields Cadillac Jacksonville offers some of the best car lease options in Jacksonville and near Orange Park, Gainesville and Northern Florida. Around 20 percent of vehicles on the road are leased, and many drivers are finding that leasing a vehicle gives them everything they're looking for: flexibility, access to the newest cars or SUVs, and affordable monthly payments.
Because we are a premier source for Jacksonville Cadillac leases in the North Florida area, you'll find we provide a lot of options: ultra low-mileage leases, Cadillac national lease offers, and terrific local car lease options in Jacksonville.
LEASING A CAR HAS TWO BIG PERKS:
1.) YOU'LL ENJOY A NEW VEHICLE THAT IS ALWAYS UNDER WARRANTY. SINCE IT'S A NEW VEHICLE, THE ONLY WORK WHICH IS REALLY NEEDED IS REGULAR MAINTENANCE.
2.) TYPICALLY, YOU'LL HAVE THE ABILITY TO GET A CAR WITH ALL THE EXTRA OPTIONS YOU WOULD LIKE. OFTEN THAT MEANS IT WILL A BETTER MODEL WITH MORE LUXURIOUS FEATURES.
CUSTOMERS LOOKING FOR JACKSONVILLE CAR LEASES COME TO FIELDS CADILLAC
Our Jacksonville dealership has earned stellar ratings from our customers. That's because we don't only get them the car they're trying to find; we work with them to get the best car lease options in Jacksonville near Gainesville and Northern Florida that are possible. Whether it's a lease special from the manufacturer or a custom leasing package from our dealership, we are able to help with all steps of the leasing process - from finding the right vehicle to handling all the leasing paperwork.
Our auto financing and lease process is hassle-free. Let us help you with Cadillac leases and auto financing in Jacksonville today - just apply with our easy financing application. We look forward to assisting you soon. If you have any question about our new Cadillac leasing options, do not hesitate to contact us.